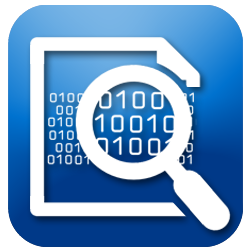 Listing Data Checker
Automatically validating the quality and accuracy of your data on Matrix.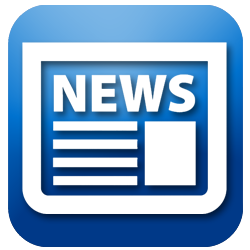 News & Updates
Keep track of all our communications with regards to Matrix.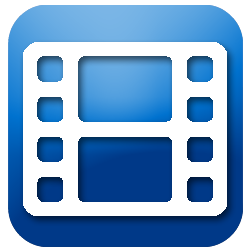 Videos & Training
Online training resources and upcoming in-class instruction opportunities.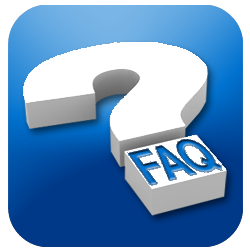 Questions & Answers
Find answers to your top Matrix questions here. Submit additional questions to Matrix@oreb.ca.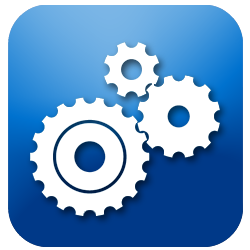 Matrix Workbook
See reported Matrix issues, what we are currently taking action on, and what issues have been resolved.
Matrix™ OREB Member Toolbox
Do you have questions about Matrix™? Have a look at our Videos and Frequently asked Questions for the answers.
| | |
| --- | --- |
| | Matrix 7.0 Portal – Client Quick Start Guide |
| | The Client Portal is a repository for information shared between the client and agent. This Guide will help your client become familiar with their new Portal, by helping to create them to create their own searches, choosing favourites, make listing notes, and more. Open guide. |
| | |
| --- | --- |
| | Matrix 7.0 Portal – Agent Set-Up Guide |
| | The Portal provides you with private websites that let you personally brand the information delivered to each individual client. This Guide will help you set-up your Portal by configuring your settings, customizing your profile, and configuring your notification settings. Open guide. |
Revamped Client Portal in upcoming Matrix upgrade

During the week of August 14th, Matrix will be receiving an upgrade to the newest version – Matrix 7.0. The primary change will be to the Client Portal, which has been visually redesigned while maintaining the existing functionality that your clients are familiar with. The upgrade focuses on enhancing and redesigning current features in order to improve the client experience. Read more...


New Detail Displays are finally here!

Your Board is pleased to announce new "printer-friendly" Agent Detail Displays for Residential, Condominium, and Rental listings.

We know that you have been waiting for better printable reports since the introduction of Matrix,
Updated AnswerLink Hours

We are pleased to announce that your Board has arranged with CoreLogic to have the hours extended for AnswerLink to assist you with Matrix until March 31st. 8:30 a.m to 8:30 p.m Monday to Friday, and on weekends from 8:30 a.m. to 3:30 p.m. (with the exception of Easter Sunday).


Important information regarding Matrix conversion


The official conversion to MATRIX is almost here! If you have not attended a live training session or watched any of the recorded videos, you are encouraged to do so within the next week to ensure you are ready when we officially go LIVE on March 15th.

All of the below information is essential for you to know to make the move to Matrix seamless.

Need Matrix support? Call AnswerLink!


If you can't find the answer to your question on the Matrix Member Toolbox, or you require technological support, please call AnswerLink at 1-888-825-5472. They will be increasing their support during the transition to Matrix, and are dedicated to helping OREB Members.
Matrix updates

GeoWarehouse link has been enabled
Fast Find widget has been added to the Home Screen
Speed bar has been updated to recognize Street Number and Street Name
Speed Bar has been updated to recognize Neighbourhood Code
The wait is finally over! GeoWarehouse link on Matrix is here!

After a much anticipated wait, a link to GeoWarehouse is now up and running in Matrix. Two access points have been added for your convenience - one under the "Links" tab and the other under its own "GeoWarehouse" tab at the top of the screen.

Thank you for your patience!
Important: Auto-Email Activation

As we continue through the transition period, many questions have arisen concerning auto-emails, and the need to activate each one individually in Matrix.

Your saved searches are brought over from
President's Message about Matrix Delay

The reaction to our announcement regarding the delay of the Matrix system cutover to March has been varied. Some are relieved to hear that they have more time to familiarize themselves with the new system. Others, who took the time to attend the training, are frustrated. Most are confused and wonder if this is another Fusion debacle where we will end up with three systems running endlessly.

Matrix "Must Knows" – Auto emails & Saved Searches

Auto Email provides the ability to automatically email listings to your client that fall within their specific search criteria. Saved searches and auto emails go hand-in-hand. Once you've saved a search, you will need to activate the auto email function for your clients.

VERY IMPORTANT...
| | |
| --- | --- |
| | Welcome to Matrix Parallel! |
| | Click here for information on various features within Matrix; conversion timeline, browser compatibility and more! |
Matrix 7.0 - Client Portal Activity Notifications*




*Video created by the Austin Board of REALTORS®, but info applies to all Matrix users.




Matrix 7.0 - Client Portal Basics for Agents and Clients*




*Video created by the Austin Board of REALTORS®, but info applies to all Matrix users.




Matrix 7.0 - Property Notes*




*Video created by the Austin Board of REALTORS®, but info applies to all Matrix users.




Matrix 7.0 - Portal Profile*




*Video created by the Austin Board of REALTORS®, but info applies to all Matrix users.




Matrix 7.0 - Portal Profile (extended info)
Quick Tip - Save As Incomplete
Matrix Video - Listing Input
Matrix Video - New User
1) Matrix Mobile - Parallel Training
2) Homepage Widgets - Parallel Training
3) Searches - Parallel Training
4) Button Bar - Parallel Training
5) Unsubscribe from Auto Email - Parallel Training
6) Client Portal - Parallel Training
7) My Matrix - Parallel Training
8) CMA - Parallel Training
9) Statistics - Parallel Training
The conversion to Matrix has happened, but the work is not done. Your Board is continuously working in coordination with CoreLogic to address any and all issues Members have brought to light. Below you will find a list of issues that we are currently working on, as well as a list of items that have been resolved.

Please continue to call AnswerLink (1-888-825-5472) if you encounter an issue. If your issue cannot be resolved by AnswerLink, report it to the Board here:


Status: Taking Action
Reported Issue

Lease Price Issues on Realtor.ca

Proposed Solution

Commercial Listings on Realtor.ca are displaying a price/square foot rate instead of a price/month rate. The incorrect lease type rate is being mapped. A ticket has been submitted to correct these listings.


(Reported 08.11.16)
Reported Issue

Roll Number Errors on ICI Listings

Proposed Solution

Roll Numbers on Commercial Listings can be duplicated, as they are often entered into various property types and/or there are a number of units available within the same commercial building. The system is not validating listings within the ICI property class because of duplicate Roll Numbers. A ticket has been submitted to correct these validation rules.


(Reported 09.01.16)
Reported Issue

Searching for Alpha Characters in the Street Number Field

Proposed Solution

When using the Quick Search forms, you cannot enter alpha characters into the Street Number Field (however on input you can add them). This causes confusion when searching for listings that may contain an alpha character in the street number field. A ticket has been submitted to correct this function.


(Reported 07.26.16)
Reported Issue

Cumulative Days on Market Calculation (CDOM)

Proposed Solution

The Cumulative Days on Market configurations have been correctly applied and moving forward, there should not be any issues (unless due to user error). However, there are still listings brought over from the previous system that are still showing displaying CDOM incorrectly. A ticket has been submitted to correct these listings.


(Reported 03.24.16)
Reported Issue

CDOM Linking on Residential/Condominium and Rental Listings

Proposed Solution

The CDOM is currently calculating on Residential/Condominium and Rental listings. A ticket has been submitted to separate the calculation based on the sub-type.


(Reported 07.19.16)
Reported Issue

Mandatory Room Types

Proposed Solution

There are currently no mandatory rooms in Matrix. While dimensions are mandatory if a room is selected, the rooms themselves are not. A ticket has been submitted to make the Living Room, Dining Room, Kitchen, and Master Bedroom Mandatory.


(Reported 07.05.16)
Reported Issue

Commercial displays printing irrelevant fields

Proposed Solution

Display fields have been reviewed, refined, and streamlined.


(Reported 05.21.16)
Reported Issue

Bolding of data on all displays

Proposed Solution

Revisions are to include the Bolding of Headings (instead of Details as in previous version) and a rearrangement of the order of Property Information with an improved grouping of data fields.


(Reported 05.09.16)
Reported Issue

Revision of Data Input Forms

Proposed Solution

The Data Input Forms are currently being reformatted to reflect the new data entry layout in Matrix.


(Reported 05.09.16)
Reported Issue

Lack of reports/displays available

Proposed Solution

External consultant has been hired to develop reports using Crystal Reports. The Display Task Force will work closely with the consultant to incorporate member feedback.


(Reported 04.18.16)
Reported Issue

Revisions of default CMA Adjustment Fields

Proposed Solution

Display Task Force to review and provide direction.


(Reported 03.24.16)
Reported Issue

Sold Data in Client Portal

Proposed Solution

Information gathered from RECO and further discussion by MLS® & Tech Committee


(Reported 03.22.16)
Reported Issue

Room Order in detail displays

Proposed Solution

Display Task Force to review and provide direction.


(Reported 03.24.16)
Status: Resolved
Reported Issue

Listing URL Field Character Limits

Solution

The characters limit for the three URL fields – Multimedia Link URL, Additional Images URL, and Alternate Feature Sheet URL were not consistent. All three URL fields have now been updated to accept the same amount of characters – 100 each.


(Resolved 08.25.16)
Reported Issue

Disclaimers not printing on the Bottom of Displays

Solution

When printing a display from Matrix, the disclaimer "All rights reserved. Information herein deemed reliable but not guaranteed" was not appearing. The settings have been adjusted so that the disclaimer will always print.


(Resolved 08.29.16)
Reported Issue

CREA Opt-In DDF Field Missing from the Condo Parking Input Form

Solution

When entering a listing for a Condo Parking Unit, users weren't able to submit their listings due to an error that the CREA Opt-In DDF Field was not completed, however the field wasn't on the form. The field was added and listings can now be successfully submitted.


(Resolved 08.31.16)
Reported Issue

Listing Period – Minimum of 60 Days

Solution

Our MLS® Rules indicate that a listing added to the MLS® System must have a minimum listing period of 60 days. The Matrix system was accepting listings with less than a 60-day listing period. This has now been corrected and you can no longer submit listings if it has a listing period less than 60 days.


(Resolved 08.02.16)
Reported Issue

Net Operating Income (NOI) Missing from the User Addable Fields List

Solution

NOI was missing from the list of user addable fields (both when searching and when creating agent single-line displays). The system has been updated to allow searches for NOI and for users to add the field to custom single-line displays.


(Resolved 07.21.16)
Reported Issue

CDOM Calculation on Commercial Listings

Solution

CDOM was previously not calculated on Commercial listings as the rules surrounding the Roll # are disabled because Members can list a commercial listing in multiple categories. Matrix was calculating CDOM for commercial properties in error. This has now been corrected (DOM will still calculate however).


(Resolved 08.04.16)
Reported Issue

Legal Description Missing from WEBForms®

Solution

The Legal Description was not populating in WEBForms®. A ticket was submitted and the field is now populating.


(Resolved 07.19.16)
Reported Issue

PIN Number Validation Errors

Solution

The Property Identification Number (PIN) was allowing for text in this field. It has now been corrected to allow for only numbers, specifically 9 digits.


(Resolved 07.11.16)
Reported Issue

Total Bathrooms Equaling 0

Solution

You were previously unable to submit a listing if you entered 0 in the bathroom field. The rule has been adjusted to accept 0 in the event that the property does not have any bathrooms.


(Resolved 07.08.16)
Reported Issue

Reverse Prospecting Enabled

Solution

The reverse prospecting feature has now been enabled in Matrix. For more information on this feature – see MemNews distributed on July 6, 2016.


(Resolved 07.06.16)
Reported Issue

Roll Number Input Errors

Solution

You can no longer submit a listing unless the Roll Number is exactly 19 digits. The input tab will stop after you have entered 19 digits.


(Resolved 07.06.16)
Reported Issue

1 Day and 5 Day Expiry Date Notifications Activated

Solution

Listing Agent 1, 2, and 3 will now receive an automated e-mail notification as well as a system pop-up notice five (5) days and again (1) day before their listing is set to expire.


(Resolved 07.04.16)
Reported Issue

1 Day Final Date Notifications Activated

Solution

Listing Agent 1, 2, and 3 will now receive an automated e-mail notification as well as a system pop-up one (1) day before the listing is scheduled to go Firm.


(Resolved 07.04.16)
Reported Issue

Conditionally Sold Date

Solution

The conditionally sold date is now visible to all users.


(Resolved 06.30.16)
Reported Issue

Postal Code Formatting

Solution

You now must enter the Postal Code in the standard Canadian Format with all letters capitalized.


(Resolved 06.30.16)
Reported Issue

Residential listings mapped as Freehold on Realtor.ca

Solution

Residential sub-type properties were not being mapped to "Ownership Type = Freehold" on Realtor.ca. The data mapping was updated and all residential properties can now be found if searching for Freeholds.


(Resolved 06.29.16)
Reported Issue

Total Baths being entered with decimals

Solution

The total baths should always be entered with whole numbers. Matrix was accepting the total baths with decimals (i.e. 1.5) which caused confusion when searching. The rules were updated to NOT accept decimals, and all listings entered incorrectly were updated.


(Resolved 06.28.16)
Reported Issue

Lot Type missing from LOT Input Form

Solution

The Lot Type Field was missing from the LOT Input Form. The mandatory field was added and Lot Type information must now be entered on a listing.


(Resolved 06.27.16)
Reported Issue

Member Search

Solution

When searching for a Member, Matrix was only pulling up results for exact matches, hyphenated names were not being included. This was updated so that all results, including hyphenated names, will now be displayed.


(Resolved 06.24.16)
Reported Issue

Alarm System Mapping on Realtor.ca

Solution

Alarm System is now being mapped to Realtor.ca under the Appliances Included category, instead of under Fire Protection.


(Resolved 06.23.16)
Reported Issue

Last Modified Date

Solution

Last Modified Date (meaning the last time a listing record was modified) has been added to the Detail Display at the bottom.


(Resolved 06.20.16)
Reported Issue

Bungalows now being mapped as "1-storey" on Realtor.ca

Solution

Bungalows were not appearing on Realtor.ca when searching for them by using the 1-storey option (as there is currently no option to search for bungalows on Realtor.ca). The data mapping was updated and bungalows are now searchable by selecting 1-storey.


(Resolved 06.14.16)
Reported Issue

My Listings Widget on Homepage

Solution

The My Listings widget on the Matrix Homepage was modified so that options are only visible if there is activity as it associates with the User's ID.


(Resolved 06.14.16)
Reported Issue

Saving Listings as Incomplete

Solution

When saving listings as incomplete, a valid User ID must now be entered in order to save the listing.


(Resolved 06.14.16)
Reported Issue

Field 446 – Modifying and Removing photos on Realtor.ca

Solution

Members are able to remove/add or move pictures in a listing in Matrix and the changes will now also be reflected on Realtor.ca. (Previously members had to contact CREA to manually remove photos. This is now automated)


(Resolved 06.09.16)
Reported Issue

Space Optimization

Solution

Street Type and Unit # fields have now been condensed in order to optimize space on the single-line displays.


(Resolved 06.06.16)
Reported Issue

Missing Brokerage designation

Solution

All detailed displays now include Brokerage which is compliant with RECO advertising guidelines.


(Resolved 05.24.16)
Reported Issue

Tabular Statistics - Missing information

Solution

The tabular statistics have now been updated. Columns for Sold Price and Cumulative Days on Market have been added. In addition, a row for Median was added.


(Resolved 05.18.16)
Reported Issue

Fast Find Widget - Street Number error

Solution

You can now search by exact street number in the Fast Find Widget.


(Resolved 05.17.16)
Reported Issue

Agent Detail View - Ordering of list office/agent information

Solution

Brokerage and agent information have now been reordered.


(Resolved 05.11.16)
Reported Issue

Status/Price Change Banners in Client Portal

Solution

Banners renamed and limited to 7 days.


(Resolved 04.14.16)
Reported Issue

Multi-Family Triplex Input Form Missing Data Field

Solution

NOI = Net Operating Income is equal to Total Income minus Total Operating Expenses.


(Resolved 05.10.16)